Omaxe Gardenia floor New Chandigarh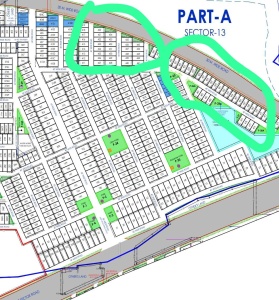 Omaxe Gardenia floors New Chandigarh is one of the luxury floors coming up in new chandigarh with fully loaded Italian marble , Modular kitchen , Chimney , Ac etc .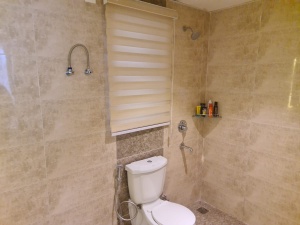 After the high demand of independent flats in Omaxe New Chandigarh Omaxe planned to launch one more highly demanded floors called as Gardenia . It is launched in Omaxe phase 1 where 90 percent of structure basic amenities already working and most top demand of market .
As the floor ise rgistration in Chandigarh city got closed by supreme court in 2023 , people started liking this best area as alternate to live .
Omaxe Garenia launched in different sizes of 1689 sqft, 176 sqft, 1910 sqft, 1936 sqft, 2229 sqft , 2257 sqft, 2258 sqft, 2227 sqft, 2333 sqft, 2034 sqft .
these above are different sizes of Omaxe plots in phase 1 New Chandigarh where these floors are coming . In phase one omae there are different other floors also called as Omaxe celestia royal , Omaxe silver birch , etc .
The Sample flat for gardenia is ready and Rera number came on 10 th feb 2023 before that site is ready with fresh flags and construction work . As on date pricrs per sq ft starts from 6200 per sqft but by the posession it will go minimum to 10,000 sqft as the location and specification Omaxe is providing
PRICE LIST-OMAXE GARDENIA-INDEPENDENT Floors
Floor Nos Upper Ground FLOORS(5+4)
Super Built up Area 1689 (sqft)
BSP Cost (Rs) 1,13,16300
Additional-80000
Parking-300000 (Provisionfor (Rs) 2 Stilt Car
Parkings)
EDC-160,455
PLC-As applicable
IFMS-20,000
Club-3,00,000
1,18.56,755
Plot Numbers- 357Z, 357ZA,
FF-1689 sqft
BSP-1,06,40700 80,000
3.00.000
1,60,455
As 1.11.81.155 20,000 3,00,000 357AB
1689
SF 10471800 80.000 3.00.000
1 , 6 0 , 4 5 5
applicable
1.10.12.255
20,000
3,00,000 1689
TE 10809600 80.000
3,00,000
1,60.455
1.13.50.055
20,000 3,00,000 1760
UG 11792000 80.000
3,00,000 1,67,200
1,23,39,200 20,000 3.00.000 1760
2
249E to 249G
F 11088000
80,000
3.00.000
1 , 6 7 . 2 0 0
As
1,16,35,200
20,000
3,00,000 1760 SE 10912000
80,000 3.00.000
1 , 6 7 , 2 0 0
applicable
1,14.59,200
20,000
3,00,000 1760
TF
11264000
80,000
3.00.000
1 , 6 7 , 2 0 0
1,18.11,200
20,000
3,00,000 1910 UG
12797000
1,00.000
3,00,000
1,81,450
1,33,78.450
20,000 3,00,000 3
3572C
1910 FF 12033000
1,00.000 3,00,000 1,81,450 As 1,26,14,450
20,000 3.00,000 1910 SF 11842000
1,00,000 3,00,000 1,81,450
applicable1 , 2 4 , 2 3 , 4 5 0
20.000 3,00,000 1910
ET 12224000
1,00,000 3,00,000 1.81.450
1,28,05,450
0 0 0 0 3,00,000 1936
UG 12971200
1,00,000
3,00,000 1,83,920
1,35.55.120
20.000
3,00,000 411 to419
1936
F 121968001,00,000
3,00,000 1,83,920 As 1,27.80.720 20.000 3,00.000 1936
SF
12003200
1.00.000
3,00,000 1 , 8 3 , 9 2 0
applicable
1,25,87,120 20,000 3.00.000 1936
12390400
1.00.000
3,00,000
1 , 8 3 . 9 2 0
1,29,74,320
20.000
3.00.000 2227 UG
14920900
1,00,000
3,00.000
2 . 1 1 . 5 6 5
1,55.32.465
20.000 3,00,000 476t o 483
2227
F
14030100
1,00,000
3.00.000
2 . 1 1 . 5 6 5
As
1,46.41,665
20,000
3,00.000 2227
SF
13807400
1,00,000 3.00.000
2,11,565 applicable
1,44.18.965
20,000
3 , 0 0 . 0 0 0 2227
TF
14252800
1.00.000
3.00.000
2,11,565
1.48.64.365 20.000
3,00,000 2256
UG
15115200
1,00,000
3,00,000
2,14,320
1,57,29,520
20,000
3,00,000 2256
FF
6
255B to 255D
14212800
1,00,000
3.00.000
2,14,320
As
1
,48, 27, 120
20,000
3.00.000 2256
SF
13987200
1,00,000
3,00.000
2 , 1 4 , 3 2 0
applicable
1,46,01.520
20,000
3,00,000 2256
TE
14438400
1,00,000
3,00,000 2,14,320
1,50,52,720
20,000
3,00,000 2275
U
G 152425001,00.000
3,00,000
2.16,125
1,58,58,625 20,000 3,00,000 7
2 2 75
435t o445
14332500 1.00.000
3,00,000 2.16.125
As
1,49,48.625
20,000 3,00,000 2 275
SIS
14105000 1.00.000
3 , 0 0 , 0 0 0 2,16,125 applicable 1,47,21,125
20,000 3 . 0 0 . 0 0 0 2275
TF
14560000 1,00,000
3.00.000
2,16,125
1,51,76,125
20,000 3.00.000 2306 UG
15450200 1,00,000
3.00.000 2,19,070
1,60,69,270 20.000
3.00.000 420 to 434
2306 F 14527800
1,00.000
3,00,000 2,19,070 As
1,51,46,870 2 0 . 0 0 0
3,00,000 2306
SF 14297200
1,00,000
3,00,000 2,19,070 applicable
1,49,16,270 2 0 . 0 0 0
3,00.000 2306 TF 14758400
1.00.000 3,00,000 2,19,070
1,53.77.470 20,000 3,00.000 2165 UG 14505500
1,00,000
3.00.000
2,05,675
1.51.11.175
20,000
3,00,000 464
2165 FF
13639500
1,00,000
3,00,000 2,05,675
As 1,42,45,175
2 0 . 0 0 0
3,00,000 2 1 6 5 SF
13423000 1,00,000
3,00,000
2,05,675 applicable1,40,28,675
2 0 , 0 0 0
3,00,000 2165
TF
13856000 1,00,000
3,00,
000
2,05,675
1,44,61,675 3.00.000 20,000
462,
2224 UG 149008001,00,000
3,00,000
2.11.280
1,55,12,080 20,000 3 . 0 0 . 0 0 0 1 0463,465,466.47
2224 F
14011200 1
,00,000
3,00,000 2.11,280 As 1,46.22.480 20,000 3,00,000 2 22 4
SF
13788800
1,00,000
3 , 0 0 ,
000
2,11,280 applicable
1,44.00.080 20.000 3,00,000 2 22 4
T E 14233600
1,00,000
3.00.000 2,11,280
1,48,44,880 20,000
2239
3,00,000 UG 15001300
1,00,000 3.00.000 2,12,705
1,56,14,005
20,000
11
460,461, 467, 2239
F
3,00,000 14105700
1,00,000 3,00,000 [2,12,705 As 1,47.18.405 20,000
3,00,000 468,473, 474 2239
SF
13881800
1,00,000 3,00,000 2,12.705 applicable 1,44.94.505 20,000
3,00,000 2239
14329600
1.00.000 3,00,000 2,12,705
1,49,42,305 20,000
3,00,000 UG
15121900
1.00.000
454, 457, 458, 2257
3,00,000 2 , 1 4 , 4 1 5
1,57,36,315 20,000
3,00,000 1 2 459,469, 470, 2257
14219100
1,00,000
3,00,000 2 , 1 4 , 4 1 5 As
1,48,33,515 20,000
3.00.000 471, 472 2257
139934001,00,000
3,00,000 2 , 1 4 , 4 1 5 applicable 1,46,07,815 20,000
3 . 0 0 . 0 0 0 2257
TF
14444800 1,00,000
3,00,000
1,50,59,215 20.000 3,00,000 2263
152961001.00.000 3,00.000 _2,14,415
2 , 1 6 , 8 8 5
1,59,12,985 20,000 3,00.000 13 446,453,455, 2 283
F 14382900 1,00,000 3,00,000 2,16,885 As
1,49,99,785 20.000 3,00.000 456 2283
SF
14154600 1,00,000
3,00,000 2,16,885 applicable1,47,71.485
20,000
2 2 8 3
TE 14611200 1,00,000 3,00,000 3,00,000 2,16,885
1,52,28.085 20.000 3,00,000 2310
UG 15477000 1.00.000 3,00,000 2,19,450
1,60,96,450 20,000 3,00.000 1 4
447, 452 2310
F F 14553000 1,00,000
3,00,000 2,19,450 As
1.51,72.450 20,000 3 , 0 0 , 0 0 0 2310
SF 14322000 1,00,000
3,00,000 2,19,450 applicable 1,49.41,450
2310
20,000 3,00,000 147840001,0
0,000
3,00,000 2.19.450
1.54.03.450 20.000 3,00,000 2332
UG
|1562440
0 1,00,000
3,00,000
2,21,540
1,62,45.940
3,00
,
000
15
FF
20,000
448, 451 2332
146916001,00,000
3,00.000
2,21,540 As
1,53.13.140
2 3 3 2
20,000 3,00,000 SF
14458400 1,00,000
3,00,000
2,21,540 applica
b l e
1,50,79,940
20,000 3,00,000 2332
TF
14924800 1,00,000
3,00,000
2,21,540
1,55,46,340
20,000 3.00.000 2353
UG 157651001,00,000 3,00.000 2,23,535
1,63,88,635
20,000 3,00,000 2353
16 449,450 2353 SF 145886001,00,000 2,23.535 As 1,54,47.435
FF 148239001,00,000 3,00.000
20.000 3,00,000 3,00,000 2 , 2 3 , 5 3 5 applicable1,52,12.135
20,000 3.00.000 2353 TE 150592001,00,000 3,00,000 2,23,535 1,56,82,735 20,000 3,00,000
UG -Upper GroundFloor; F-FirstFloor;SF-SecondFloor;TF- ThirdFloor;W/R-Washroom;EDC-ExternalDevelopment Charges;PLC ThirdFloor units will have 60%terrace usage rights.
* Sizes may be changed atthetime ofallotment
PLC CHARGES
E A S T / N O R T H / N O R T H E A S T F A C I N G _ – %5 O F B S P ( B E F O R E A N Y R E B A T E )
CORNER or PARKFACING/ADJOININGPARK orWIDERROAD- 7%ofBSP (BEFOREANY REBATE)
ANYTWOOFTHE ABOVE10%of BSP B(EFOREANYREBATE) A N Y THREE OF THE ABOVE 13% ofBSP(BEFOREANYREBATE) ALL THE ABOVEFOUR15%ofBSP(BEFOREANYREBATE
(Rs) (Rs.)
(Rs.)
OMAXE GARDENIA PAYMENT PLAN
A.DOWN PAYMENT PLAN -%8 Rebate on Basic SalePrice(BSP) PartEOI
EOI (Within30daysofPayment of Part EOI)
Atthe time of Allotment within6 0days of Allotment O no f f e rof Possession
B. FLEXI PAYMENT PLAN- 4 %Rebateon Basic Sale Price (BSPI PartEOI
EOI (Within 30d a y s of Payment of Part EOI)
At the timeo fAllotment
Within6 0days of Allotment O n Start of Construction
O nCompletion of Plinth Level
On Casting of StiltSlab
On Castingo fUpper Ground Floor Slab On Casting of FirstFloorSlab
On CastingofSecondFloorSlab
On Casting of Third Floor Slab
O n Completion of Brick Work
On Completionof Internal Plastering O n offer of Possession
C. CONSTRUCTIONLINKEDPAYMENTPLAN [Part EOI
EOI(Within30daysof Payment of Part EOl) Atthe time of Allotment
O nStart of Construction
O n Completion of Plinth Level
On CastingofStiltSlab
On Castingof UpperGround Floor Slab On Casting of First FloorSlab
On Castingo fSecond Floor Slab
On CastingofThirdFloor Slab
On Start ofBrickWork
On Startof InternalPlastering O n Start of External Plastering. O n offer of Possession
Rs. 3Lacs
10%ofTotalCost# less Initial part EOl amount
15% of TotalCost
70%ofTotalCosti
5%ofTotal Cost# +IFMS +Club Charges+100%ofOptionalCost (if any)+ Other
Charges (if any)
Rs. 3Lacs
10% ofTotal Cost#less Initial partEOlamoun 1 5 % of Total Cost#
25% of Total Cost#
5% of Total Cost#
5 %ofTotalCost#
5 %of Total Cost#
5%o fTotalCost#
5 %o fTo t a lCost# 5 %of Total Cost# 5% of TotalCost#
5 % of TotalCost#
5% ofTotalCost#
5% of Total Cost#+ IFMS+ ClubCharges+100%o fOptionalCost(ifany)+Other Charges (if any)
Rs. 3 Lacs
10%of Total Cost#lessInitialpart EOl amount
10% of TotalCost# 10% of Total Cost# 10%ofTotal Cost# 7.5% of TotalCost# 7.5%ofTotalCost# 10% of TotalCost# 7.5% of TotalCost# 10% ofTotal Cost# 7 . 5 %ofTotal Cost#
2.5% ofTotal Cost#
2.5%o f Total Cost#
5% ofTotalCost#+ IFMS+ Club Charges+ 100%ofOptional Cost (if any)+ Other
Charges (if any)
* The above demand may not be necessarilyin the above sequence. The demand will be raised as per the work done inindividualUnit & above milestones
Omaxe Gardenia Floor Plans