Overview
Commercial Project in New Chandigarh OMAXE INTERNATIONAL TRADE TOWER RETAIL-OFFICE-VIRTUAL SPACE Details
Commercial Project Omaxe International trade tower

Commercial Project in New Chandigarh , Mullanpur is world-class business Centre, International Trade Tower is situated in new Chandigarh Omaxe Township. This township has it all, commercial, entertainment and residential.
There is no dearth of customers since this is a 700 acre township that would be a home for thousands of families. Although this is another skyscraper but it is very close to nature.
The designers made sure that there is ample of sunlight that touches and blesses each and every corner of 50 acre commercial and entertainment space.
There is a provision of huge atrium and a swimming pool to add to the beauty of it. This whole township is just 7 kilometers from PGI and 2.5 kilometer from Chandigarh.
It would be well connected by bus and metro.Omaxe inter national trade tower on 200 ft wide Madhya marg extension diagonally opposite to 150-250 acre Medecity (Tata cancer research hospital,PGI extension Medecity,alchemist,Fortis more application are still awaited and 1700 acre Educity (Mahindra univ,Infosis training centre,Amity univ,more application in process)
The world-class amenities and modern designs are already attracting residents. This ensures that the commercial and retail shops would automatically get an edge.Here is not the end of this commercial business hub omaxe plans one more star to this detestation with 8 multiplex cinema commercial showrooms ,maull ,retal adjoining to this tower named as Omaxe Beacon street.
Omaxe international trade tower in mullanpur, new chandigarh structure is completed , sonn they will start up with finishing work . This office/ retail space giant is situated bang on 200 ft Madhya marg extension and opposite to 400 acre medecity . This Omaxe Omaxe commercial international trade tower will be next place of new generation working with swimming pool and club house on second floor. One can take care of its healh well after professional work.
Why this Omaxe international trade tower/ itt will be the sucessfull commercial due its its multiple features like hill view, on 200 ft main road, elite shape of tower will be giant commerccial, water cascading on the front, swimming pool club facilty inside only , front of all major omaxe commercial like holiday inn 5 star etc
The green space makes this township an eco city that is a paradise to live. The location and amenities will make it a hot destination in the coming years.
Video update as on feburary 2022

Please contact further: +91-9915100085, 9988187776 or Email [email protected]

Retail Space
RETAIL SPACES IN CHANDIGARH INTERNATIONAL TRADE TOWER WITH ASSURED RETURN AND LEASE GUARANTY BY OMAXE
Launched Omaxe inter national trade tower retail space/showroom and Virtual Spaces with 12 % assured return for 7 years and leasing guarantee .Book today to get 3% Discount by authorized sales partner Property Masterz. This tower is the part Omaxe commercial area global business park in New Chandigarh which consist of multiple products by the name of International trade tower,Holiday Inn,welcome tower yet to come and more commercials too.This Inter National Trade tower is constructed till 2nd floor on site. This building consist of great ameneties like swimming pool, gym, Restaurants, Club etc .
Retail and Virtual space International trade tower launched prices.
Ground floor – Company Price 14,400/sq ft min area 100 sq ft (Our Price 13968/sq ft)
First floor – Company Price 11,500/sq ft min area 100 sq ft (Our Price 11185/sq ft)
Booking amount For international trade tower retail and virtual space

1 lac for 100 sq ft
2 lac for 200 sq ft
3 lac for 200 sq ft and above
Please contact further: +91-9915100085, 9988187776 or Email [email protected]

Layout Plans
Specifications
Features
Beautifully designed Never seen before office space in and around Chandigarh
Club with central atrium with on 2nd floor and view of water fall, swimming pool, cafeteria, billiards room…
Just 10 min drive from prime sectors of Chandigarh 9,10,11,15,17,etc
Near major establishment – High court,sector-17,P.G.I, Punjab Univ, botanical garden, Secretariat ,ISBT
Opposite 150 acre medecity, diagonally opposite to 1700 acre educity in new Chandigarh Mullanpur
Proposed metro and Bus terminus on stone throw distance.
International trade tower is part of 50 acre planned commercial hub of new age at Omaxe New Chandigarh
Green building concept
Planned architect will provide proper sunlight visibility for every corner of office spaces
High speed glass lifts and escalators with wide corridors
Par anomic view of city sky line.
Site Layout
Omaxe International Trade Tower site Layout
Site Location
Omaxe International Trade Tower site Location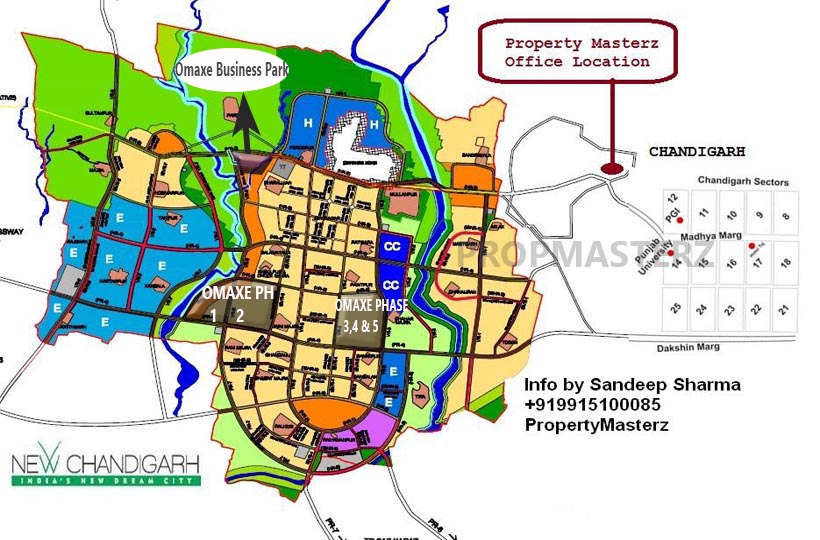 E-Brochure